Guus van Eck

De schilder Guus van Eck (geboren in 1958) heeft gestudeerd aan de Kunstacademie te Maastricht en aan de Jan van Eyck Academie. Na het afronden van zijn opleiding verliet hij Nederland en ging wonen in Italië. Van Eck heeft een geheel eigenzinnig en originele schilderstijl. Zijn werk is open, helder en kleurrijk, met hier en daar intieme details. Door de uitbundige scènes raak je nooit uitgekeken en is er altijd wel een nieuwe beweging, component of verrassing te ontdekken.

The Painter Guus van Eck (born in 1958) studied in Maastricht at the Fine Arts Academy and the Jan van Eyck Academy. After completing his training he left The Netherlands to make his home in Italy. Van Eck has a distinctive, original style. His work is open, bright and colorful with intimate images and details tucked away in richly exuberant scenes. One never tires of looking at the delightful pictures, always discovering new movements, new components and new surprises.

---

Nu verkrijgbaar, de nieuwe kalender voor 2024!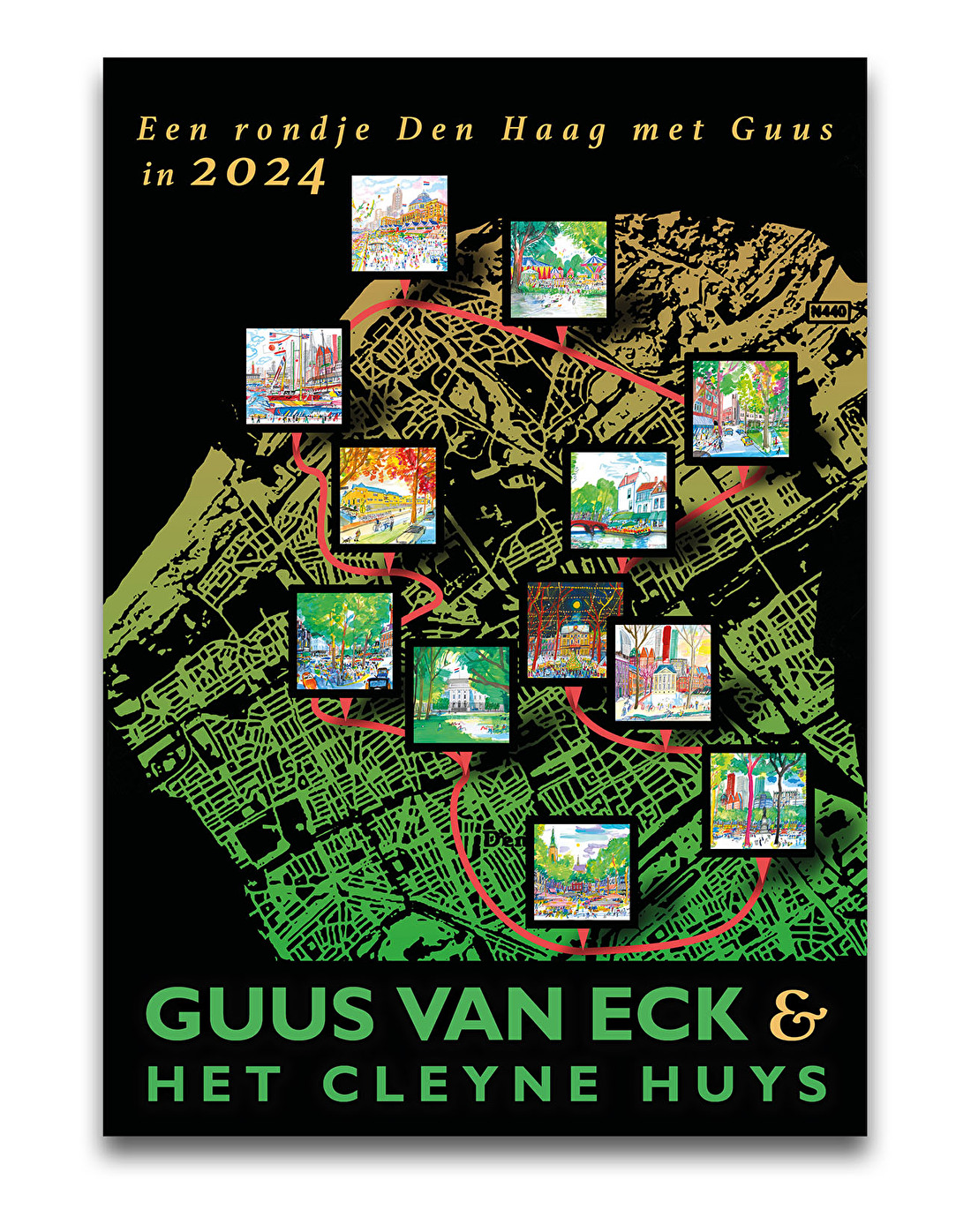 ---
---
---